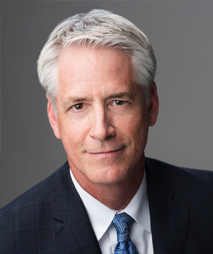 Robert Boyd
Robert Boyd, Esq., is president and CEO of the Independent Colleges and Universities of Florida (ICUF) and executive director of the Higher Educational Facilities Financing Authority (HEFFA), the statewide bonding authority for non-profit, independent Florida institutions created in statute in 2001. ICUF is an association of 30 four-year, private, non-profit colleges and universities in Florida.
Before becoming ICUF's president, Boyd served as general counsel for the organization since 1995. Boyd is the first ICUF president to have graduated from an ICUF institution, Rollins College. Prior to becoming the president of his long-time client, ICUF, Boyd was a successful attorney and lobbyist practicing primarily in the areas of governmental affairs, education, aviation, underground storage tanks, and administrative law. He remains AV Rated by Martindale-Hubbell.
Boyd holds a bachelor's degree from Rollins College and a doctorate from Florida State University. He lives in Tallahassee.