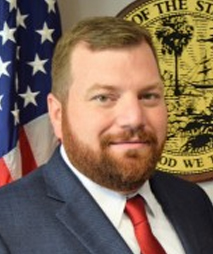 Casey Penn
Casey Penn is the bureau chief for One Stop and Program Support for the Florida Department of Economic Opportunity. After working in the private sector for more than a decade, Mr. Penn joined DEO as the administrator of policy and quality assurance for workforce programs in 2018.   
He returned to DEO after a short tenure at the Florida Department of Children and Families. In his current role, Mr. Penn leads a talented team tasked with providing oversight and support to the state's 24 local workforce development boards in the delivery of workforce programs.
He earned a bachelor's degree from Florida State University. Mr. Penn lives in Tallahassee.