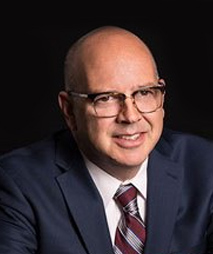 Kevin Carr
Robert Boyd, Esq., is p
Kevin Carr is CEO of FloridaMakes. Mr. Carr has dedicated most of his career to enhancing the nation's manufacturing sector with a focus on improving the competitiveness and profitability of small and medium-size manufacturers. Prior to joining FloridaMakes, Mr. Carr led the National Institute of Standards and Technology's Hollings Manufacturing Extension Partnership.
Under his leadership with state and federal policymakers, he has worked to increase manufacturers' access to appropriate advanced manufacturing technology and resources through federal labs and centers of excellence and has challenged the Manufacturing Extension Partnership system to cultivate best practices, best-in-class services, and increased use of existing public and private resources to improve the foundation and future of American manufacturing.
He has been recognized as one of Florida Trend's most influential Floridians and as a finalist for the Service to America for Business and Commerce and Harvard's Innovations in American Government Award. He was awarded the U.S. Department of Commerce Gold Medal for building Manufacturing Extension Partnership's national system and was recently inducted into the National Institute of Standards and Technology's Gallery of Distinguished Scientists, Engineers and Administrators.
Mr. Carr studied electronics engineering at Widener University and technology management at the University of Maryland. He lives in Sanford.
resident and CEO of the Independent Colleges and Universities of Florida (ICUF) and executive director of the Higher Educational Facilities Financing Authority (HEFFA), the statewide bonding authority for non-profit, independent Florida institutions created in statute in 2001. ICUF is an association of 30 four-year, private, non-profit colleges and universities in Florida.