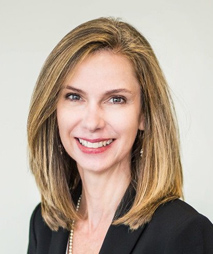 Kathy Hebda
Kathy Hebda serves as chancellor at the Florida Department of Education, overseeing the Florida College System. Chancellor Hebda began her educational career teaching music in Florida and Georgia's public-school systems. She came to the Florida Department of Education in 1992 and served in several roles in the Division of Public Schools, including educator certification, preparation and professional development. She was named Deputy Public Schools Chancellor for Educator Quality in 2008, providing leadership and support for school districts and higher education institutions to increase student success through continuous improvement in teaching and learning.
Before being named Chancellor of the Florida College System by Commissioner Richard Corcoran, Hebda also served as Chief of Staff for the Department of Education for Florida's previous commissioner of education, Pam Stewart.
Chancellor Hebda earned a bachelor's degree from Newberry College and a master's degree from Florida State University. She lives in Tallahassee.