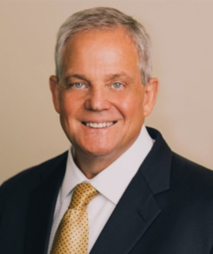 Marshall Criser III
Marshall Criser serves as chancellor of the State University System of Florida.
Chancellor Criser is the former president of AT&T Florida and a longtime education leader in the state. He served on Florida's Higher Education Coordinating Council, including serving as vice-chair and co-chair, a role he began as the Florida House Speaker's inaugural appointee as a representative of the business community and continued to serve in as chancellor.
Chancellor Criser earned a bachelor's degree from the University of Florida and completed an Advanced Management Programme at INSEAD in Fontainebleau, France. He lives in Tallahassee.