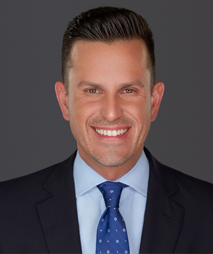 Henry Mack
Henry Mack serves as chancellor at the Florida Department of Education, overseeing the Division of Career, Technical and Adult Education. Chancellor Mack is responsible for the department's workforce education programs, including overseeing the offices of apprenticeship, adult education, articulation and career education policy, and K-12 and post-secondary CTE programs and he helps lead the department's economic development initiatives.  
He previously served as a visiting lecturer in the Department of Religious Studies at the University of Miami where he instructed courses in philosophical theology and topics related to science and religion. Since 2004, Chancellor Mack has held various positions at Florida International University and Broward College, where he most recently served as the Associate Vice President for Workforce Education.
Chancellor Mack has graduate degrees in philosophy and theology from the Catholic University of America. He lives in Tallahassee.